No good as usual!!
First here is a pic of the Sockapalooza socks...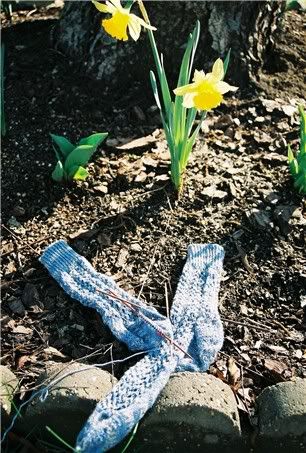 Do you like them pal? That's if you figured out if they are for you! I'm about halfway through the foot so hopefully done early next week.
I've been doing some Amazon purchases for my dyeing experiments this summer...
Wild Color is really great. A thorough break down of plants, mordants and what to expect. The Dyer's Companion is basically the dyer's version of Knitter's Companion, a nice handy reference guide. I'd recommend both.
I also went by
Yarn Studio
last week. No yarn purchases, I have enough projects lined up. I did, however, take the time to peruse their pattern books...
I've been wanting the Mission Falls, In Living Colour, book for a while and it just snowballed from there. I picked up mostly some purse patterns for this summer's projects. Summer in Memphis is like a sauna to say the least. So I thought some smaller projects were in order. I couldn't resist the cable sock pattern. I also couldn't resist the fair Isle hat pattern to expand my skills. I've been itching to try more since learning how to do the felted slippers.
Garden update-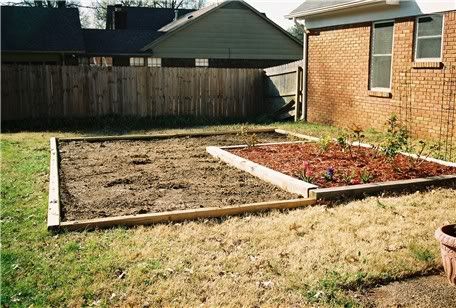 So now you get a rough idea of the size of the garden. If you read my plans from my earlier post, you'll see that my ideas are still laughable and that's why all dye plants are going in containers.
THERE'S NO ROOM!!!
If anyone has had any experience growing indigo, woad, or cotton in a container I'd love to hear from you! So today, hubby and I are adding more dirt and peat to finish prepping and the I finally get to plant in about 3 days. Yipee!!!