Sorry, I do really try to keep this updated at least once a week.
Sockapalooza...well the gull wing socks are a better choice for my sock pal. I finished the first one and have completed the cuff of the second. I LOVE the pattern!!
My
"Golden"
Shawl pictures are finally here. Love my Charlotte's Web!! Here she is blocking...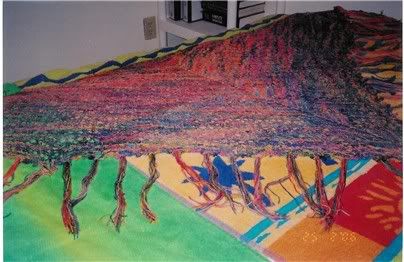 Here she is swinging in the breeze...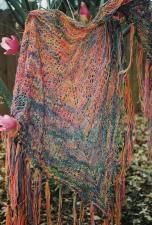 Here is a nice close up...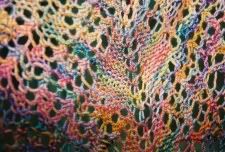 For those who want the yarn info, well I honestly don't know the order but the five skein numbers are P107B,P84330, P132, P13182, and I've lost the last number but I will update this post when I find it.
Spring is here in west Tennessee. The crocuses are almost over, daffodils are blooming, tulips will soon. Here are my hyacinths...
. Hubby spent the weekend rototilling the garden so hopefully I'll be planting radishes and lettuce in about a week to ten days.