Hello dear readers! I am surviving Chemistry as well as Oral Communications and English Composition II. But the workload is keeping me very busy. However, I have been getting some knitting done.
I made an
Irish Hiking Scarf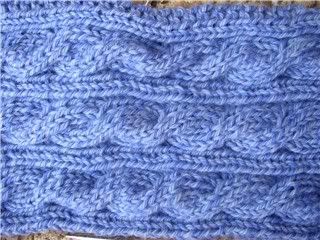 to go along with a knitalong that I'm running in the Knitters Love Nora Roberts group on
Ravelry
. We read the "Born In Series" and knit the scarf for September but it took me until October to complete it!
Maria, if you are reading go away now and come back next post...
While she's leaving, I finished a dishcloth for my
Fall into Autumn Swap
. It's the Shapely Diamond Cloth from
Kitchen Bright Dishcloths
. I made mine from some Lily Sugar 'n Cream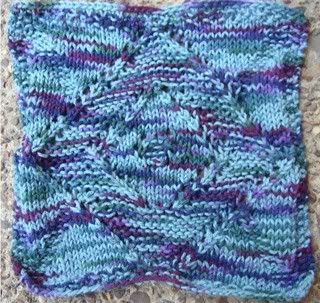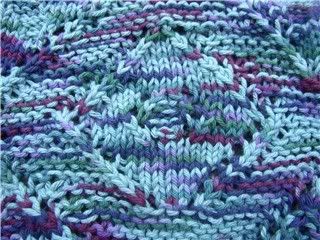 . I really like the stitch detail in this pattern. Hope my swap partner likes it.
Ok now that Maria's gone, I finished up her socks for Christmas. Remember the Jaywalker UFOs??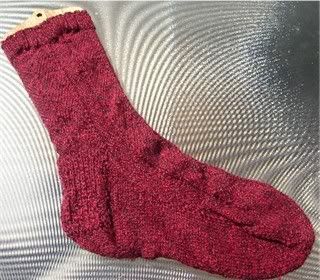 . They're now complete and will make a nice gift for Maria.
My latest installment of creative knitting is
this
. Wonder what Harley-Davidson would say?
TTFN!