I loved the Summer dishcloth swap!. First, here's a pic of what I made for my partner...
. The yarn is peaches and cream and the pattern can be found
here
.
Here's a pic of the package I received...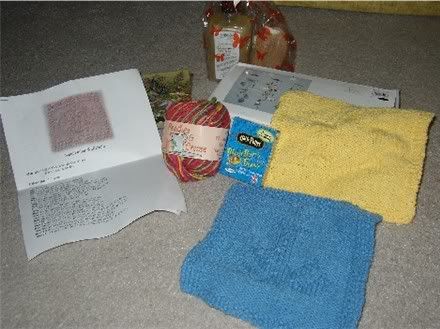 I love the windchimes from one of my favorite stores,
Christmas Tree Shops"
. Click on the flyer if you've never experienced this place. Don't you just love a bargain! The dishcloths are fantastic and fit right in with my beach theme house, since the blue one is an anchor and the yellow one is a sun. The pattern is for a sand dollar cloth. The lemon soap is great and the kids stole the Bertie Botts- not surprising. Thanks so much
Sarah
.