I have lots to show you...
I knitted this for Hubby's cousin who is going through leukemia for the third time (I'd appreciate it if you kept Christopher in your prayers). It is
Halfdome
from Knitty. I used some Tahki Cotton Classic for the brim and Marks & Kattens Jeansgarn for the body. It came out rather loose. I'm going to donate this hat and make another with a few less stitches to tighten the circumference.
I made this great dishcloth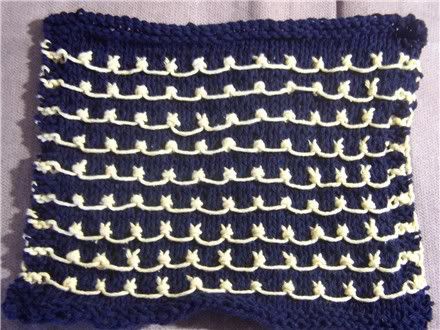 for the Dog days of Summer Swap. It's from the January 2007 issue of Creative Knitting.
I had some cotton yarn in my stash with no label and I made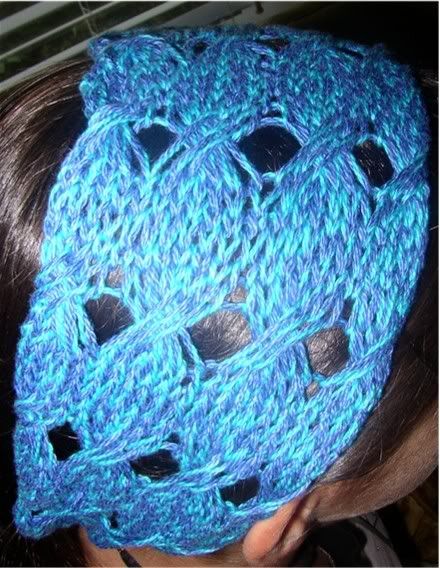 a
Dream Swatch Head Wrap
for eldest. It is supposed to be almost 4 feet long but with the yarn I used, I only made it to 30 inches. I definitely want to make another of these.
Go away Jenny...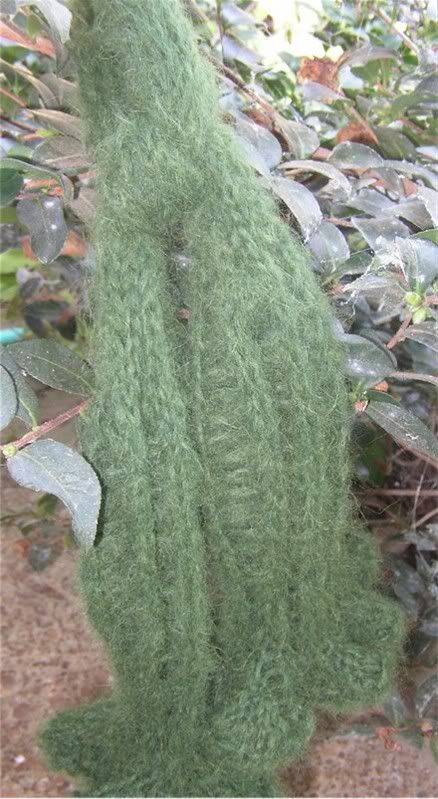 . This Bella Scarf, made from Knit Picks Suri Dream, is her birthday present.
Finally, I had an extra skein of the Garnstudio Angora Tweed I used for the
ruffles scarf
. I made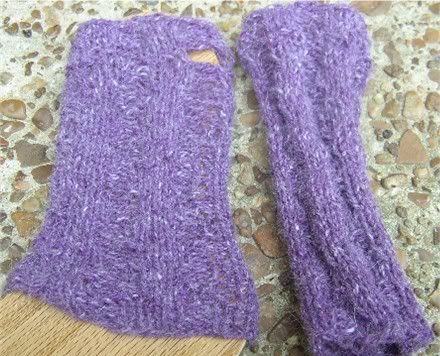 the wave handwarmers from One-Skein Wonders.
I'll warn my few readers. I go back to school on Monday and I'm taking such fun courses as Chemistry, English Composition 2 and Oral Communications. I will try to do better than last semester on updates, but no guarantees!
I'll leave you with
this...
I'm thinking I have a goal in life now but I may have to put it off until we're done with Navy moves because hubby will kill me if we are over our weight limit due to yarn!!
TTFN!