Happy Saint Patrick's from a girl whose ancestors come from Armagh and Bandon in Cork County!
I've got quite a few projects going on right now. I've started the
Great American Aran Afghan
. That will be a long, ongoing project but hopefully a wonderful heirloom for the girls. I am still working on those d&*n socks for my brother in law, that were due for Christmas. Socks just aren't giving me any joy lately. I've finished 1 more 76 stitches hat and am working on one last one. I still have some Manos left over(2 full skeins, 3- 1/2 skeins) so I'll felt it into something. Any suggestions? I'll be starting my Big Bag this week also.
I did finish one project for a Red Sox Spring Training Swap I'm doing on Ravelry...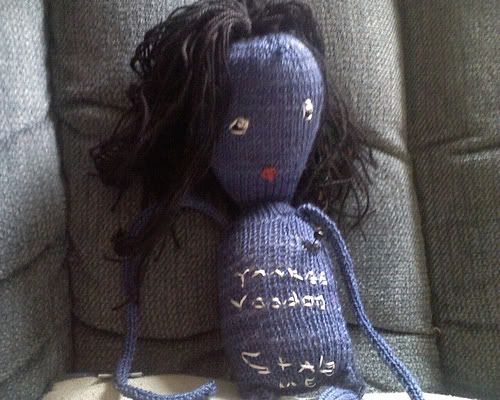 First Yankees/Red Sox game of this year is tomorrow. I also have some Red Sox and knitting goodies for her as well.
I will leave you with
this
and
this
.
Have a Bailey's and wear some green!